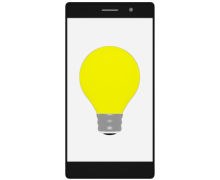 Little Flashlight is a handy tool, it's uses flash or display of the device to brighten and enlarge the range of colors and effects.

A Little Flashlight stands out from the others by:
- 8 different settings including SOS
- Including 20 light effects (eg. disco, swirl, pulse, belts)
- A large range of colors and easy access to change them while you use our application
- The easy and fast function of switching On & Off
- Includes option to hide the interface
- Easy interface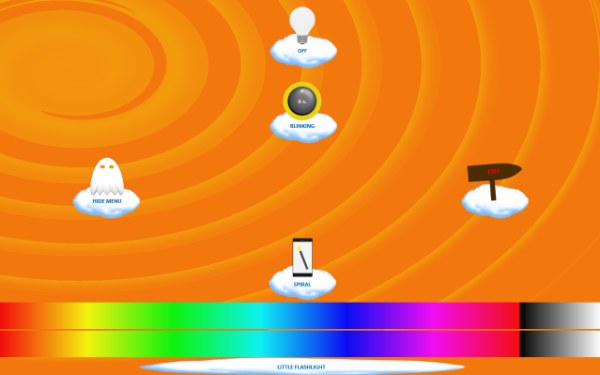 For Windows
Application is downloadable from our current server from the link:
http://i.learningforkids.net/files/LittleFlashlight.exe

Last update: 14 January 2016
Version: 1.0
File size: 6,89 MB
Licence: Free

System requirements: Windows 7/8/10.

Minimum Hardware:
Processor speed (MHz): 800 or higher
RAM (MB): 256 or higher
Free hard disk space: 7MB
Display resolution: 640 x 480 or higher


For Android
Application is downloadable from Google Play:
https://play.google.com/store/apps/details?id=net.naukadladzieci.LittleFlashlight

If you don't know the system to use please click on the download link then our server will try to connect you to a suitable link for your system.